Article
5 Technology Essentials for the Modern Insurance Agency
Article from the Insurance Journal
From the 2018 article in Insurance Journal (part of a series sponsored by Insurance Technologies Corporation, "
It may seem like a good idea to skimp on agency technology at first. It isn't always obvious how much technology can pay off in the long run for your insurance agency. And, sometimes it can be hard to tell which tech is crucial and what is unnecessary.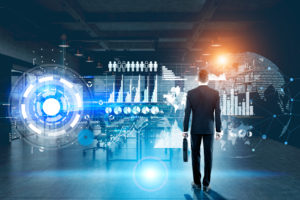 The right technology can make a meaningful difference in your business, and not just in terms of employee efficiency. It can influence whether clients have a good impression of your agency. It can help your customers receive excellent service. It can streamline processes to boost productivity. It can enhance communications to your staff and clients. That's all saving you time and money, by the way.
Whether you're starting a new agency from the ground up, or looking to revamp your established processes, it's important to begin with these essential technologies first.